Web Producer- Orlando Business Journal
Dec 23, 2014, 10:34am EST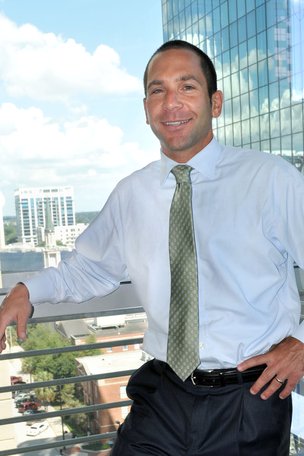 Christmas came a bit early for Rob Nunziata and the team at FBC Mortgage LLC.
Nunziata, CEO of the Orlando-based mortgage lender, said Dec. 23 the firm will end the year with more than $2 billion in residential mortgage loans — double the firm's volume just two years ago and a 35 percent increase from last year.
FBC Mortgage so far has closed 8,912 units with a few hundred more that will close by year-end, as about 50 percent of the loans close the last seven days of the month, said Nunziata in an email to Orlando Business Journal.FBC Mortgage hits record $2B in loans – Orlando Business Journal
FBC Mortgage hits record $2B in loans – Orlando Business Journal
"We have a very clear vision of where we are going and are positioned very well in the marketplace," Nunziata said. "More importantly, we have a very talented executive management team — I think the best in the business. We know where we are trying to go, and we have the talent and experience to get there."
But the New Year will bring even bigger goals for one of Central Florida's top mortgage lenders.
"Our goal for next year is to become a top 10 mortgage banker in the country," Nunziata said. "We also want to continue to focus on what makes us great. So we are always focused on providing excellent customer service and being a dependable partner to our referral sources."
FBC Mortgage employs more than 340 people in the region and more than 380 across the country. The firm was also an honoree in OBJ's 2014 Best Places to Work awards.
Nunziata, and his brother Joe, have had a busy year. Most recently, FBC Mortgage landed the naming rights for downtown Orlando's Chase Plaza North Tower. In addition, the firm expanded its reach to North Florida and acquired a large wholesale team based in Jacksonville. Meanwhile, Joe Nunziata was appointed CEO and president of Sterne Agee Group Inc., which FBC Mortgage merged with in November 2012. Also, Nunziata Holdings LLC this summer closed on the purchase of the Valencia College's historic building in downtown Orlando, which Rob Nunziata said may bring a very exciting concept to downtown.